Molding Solutions
Releases
Cleaners
Coatings
We Have Mold Release Solutions for Your Industry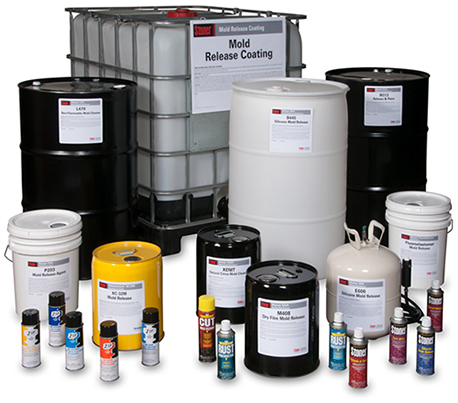 Better Molding Performance with Impressive Cycle Times
Known for superior performance and consistent quality, Stoner Molding Solutions has been helping manufacturers mold more parts in less time since 1942. Every Stoner formulation is designed to optimize your production process and significantly improve your bottom line.
Unlike many mold release brands, Stoner Molding Solutions formulates and manufactures our own products. We specialize in lean manufacturing, which translates into shorter runs of high-value, customer-specific products. As a manufacturer, Stoner provides strong batch consistency, reliable product quality, convenient bulk packaging options, world-class technical support, and customer service to molders worldwide.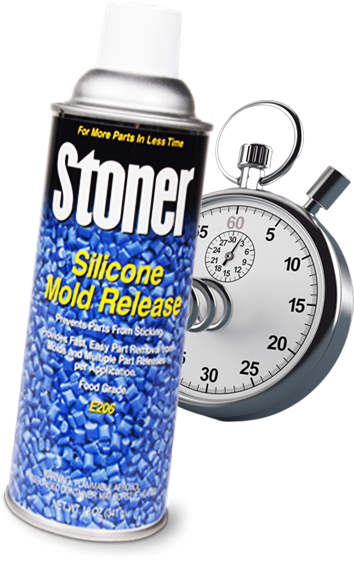 Have Questions? Talk to Our Mold Release Experts Today!
Our industry-leading experts, chemists, and engineers are here to listen and provide honest value, allowing you to mold more parts in less time. We can help you troubleshoot your process and recommend the right molding solutions for your needs. With over 80 years of experience, we've listened and learned when it comes to common production challenges, and we've applied this knowledge to our extensive line of molding solutions. If we don't already offer a product that suits your business, we will work with you to create a custom formation tailored to meet your production requirements.
Our Products Are Designed for Superior Mold Release
Shop Mold Release Solutions
Unlike many mold release brands, Stoner Molding Solutions formulates, manufactures, and distributes our own products. Check out our full line of mold releases, sealers, cleaners, rust preventives, and lubricants. In-stock products are ready to ship now!
Shop Now
Why Trust Us for Mold Release?
No-Risk Guarantee
World-Class Service
Same Day Shipping
Commitment to Quality
Convenient Packaging
In-Stock Products
Focused on Workplace Safety
Join Our Email Newsletter for Special Offers, News, & More: