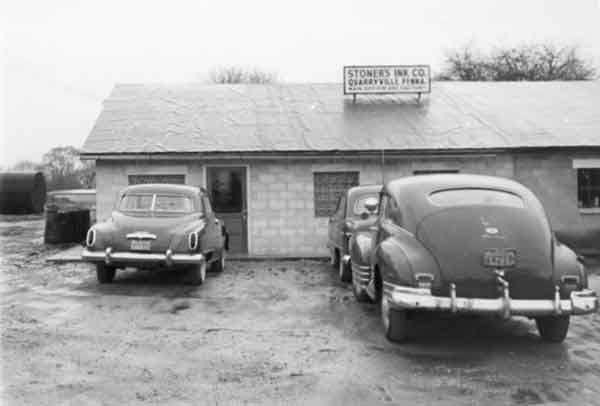 We Specialize in Release Agents
Since 1942, Stoner Molding Solutions has been known for superior performance and consistent quality. Molders have come to rely on Stoner's world class service and expert solutions for the challenges facing their business.
Today, Stoner's brand portfolio offers solutions for any molding process. If you can mold it, we can release it. Stoner manufactures molding solutions for the thermoplastics, polyurethanes, composites, rotational, rubber, fiber, and investment casting industries.
Stoner release agents yield better performance than any competitive product. If you have not experienced the Stoner difference, please consider these reasons to switch. With Stoner, your cost per released part will be lower than any competitive product, so you'll get "More Parts in Less Time."
In the 1950s, Stoner was an early innovator of aerosol technology.
1950s
In the 1960s, Stoner's success with lubricants for rubber molding led to the development of release agents for thermoplastic injection.
1960s
By the 1970s, Stoner expanded into polyurethane molding solutions.
1970s
During the 1980s new cleaners and rust preventives were added.
1980s
In the 1990s, Stoner developed products for investment casting and melt spinning of polyester and nylon fiber.
1990s
In 2000, Stoner purchased Zip Molders Edge products.
2000
In 2006, Stoner acquired the Dwight Products Nix Stix line for polyurethane and rubber molding.
2006
In 2008 Stoner acquired the Releasomers line for rubber, composites, and rotational molding.
2008
In 2013, the TraSys brand for rotational, rubber, and composites molding was added.
2013
Honey Wax and KantStik brands for composites molding were added in 2014.
2014
In 2018 M8 Miracle Gloss paste waxes were added for the composites market.
2018
Find More Information On Our Blog
Dec 6, 2023, 16:58 PM by Tom Malesic

Plastic injection molding is a process that has been around for decades and is used to manufacture products from toys to automotive parts. It's a versatile manufacturing process that can be used in almost any industry, but many products are created with injection molding that most people do not realize.

Full story

Dec 6, 2023, 16:41 PM by Tom Malesic

Are you tired of facing challenges in your industrial molding process? Do you find yourself struggling to produce common products efficiently and effectively? We understand the frustrations that manufacturers like you may encounter when it comes to molding various items. At Stoner Molding Solutions, we are here to provide the solutions you need.

Full story

Dec 5, 2023, 10:26 AM by Tom Malesic

The injection molding manufacturing process can be complex and demanding. Injection molding issues such as trapped air, flow lines, excess material, and molding defects often appear on the surface, impacting the quality and consistency of your injection molded parts. The struggle to achieve uniform wall thickness, reduce melt temperature, and increase the injection speed and pressure can lead to delays and inefficiencies in your production process.

Full story
Talk with Our Experts Today!
At Stoner Molding Solutions our exceptional product line is only part of the story. When you work with us, you'll gain access to industry-leading experts, chemists, and engineers here to help you solve your most challenging production issues. We can even create custom formulations, tailored to meet your unique production requirements.